Annual Prizes
A number of prizes are awarded each year. Awards may include purchase of work, exhibition opportunities or bursary / sponsorship.
Winners are selected by the body awarding the prize.
138th Annual Exhibition Prize Winners 2019
RUA perpetual gold medal (RUA Members) NIAVAC
Angela Hackett ARUA, Nature Morte, Cat no: 149
RUA Perpetual Silver Medal (Non – Members), Tom Caldwell Installations.
Cara Dunne, Paris (Second Evening), Cat no: 105
RUA Perpetual Bronze Medal (Student Prize) Hamilton Architects.
Katherine Lockett–Clark, A Bird in the Hand, Cat no: 213
The Conor Prize for a figurative work in any media. Café Conor.
Mark Shields RUA, Epitaph, Cat no: 346
The Drawing Prize sponsored by Bradbury Art.
Michael Geddis, Stump of Jesse III, Cat no: 133
The Original Vision Prize sponsored by ArtWalks: ArtTalks.
John Tinneny, Field, Cat no: 367
The Painting Prize sponsored by the Paul McKenna Gallery.
Janet Hoy, Memento Mori 3 – Plastic Ocean, Cat no: 180
The Paul Henry Landscape Prize sponsored by Gormley's Fine Art.
Peter Neill VPRUA, Deep End, Cat no: 287
The Printmaking Prize sponsored by W&G Baird.
Brian Gallagher, Monkey Puzzle, Cat no: 128
The Portrait Prize sponsored by Ross's Fine Art Auctioneers.
Adele Chapman, Portrait of Louise, Cat no: 051
The Sculpture Prize sponsored by the Mullan Gallery.
Aimée Nelson, Lens Structure 2, Cat no: 290
The Watercolour Prize sponsored by the Errigle Inn.
Joy Gerrard, Protest Crowd (the North is Next), Cat no: 136
Irish News Prize for a work depicting the theme of Ireland Today.
Mickey Rooney, Green, Cat no: 331
Tyrone Guthrie Residency Award (N. Ireland Artists).
Gillian Cullen, Healing, Cat no: 076
KPMG Young Artist Award.
Joanne Davidson, Geography of Fear – N22ii03.19, Cat no: 086
137th Annual Exhibition Prize Winners 2018
RUA perpetual gold medal prize for a work by a member of the Academy sponsored by NIAVAC
Last of Blackheath (7) for Mark Boyle by Jeffrey Morgan ARUA (297)
RUA perpetual silver medal prize for a work by a non–member of the Academy sponsored by
Tom Caldwell Installations
Untitled by Daniel Nelis (316)
RUA Perpetual Bronze Medal prize for a work by a full–time student sponsored by Hamilton Architects
Triple Bar by Amy Whittle (417)
KPMG Young Artist Award
Summer's Evening Emma Spence (385)
The Conor Prize for a figurative work in any media sponsored by Café Conor
Token by Trina Hobson (187)
Drawing prize sponsored by BradburyART
Tina by Heidi Wickham (418)
Irish News prize for a work depicting the theme of Ireland today
Feeling Awkward by Bernadette Doolan (111)
Mullan Gallery prizefor best sculpture
Full Stop by Carolyn Mullholland (306)
Nicholson Bass Printmaking prize
Bandits by Cróna Gallagher (147)
Paul Henry landscape prize sponsored by Gormley's Fine Art
The Bay by Colin Watson (412)
Portrait prize sponsored by Ross's Fine Art Auctioneers & Valuers
Eoghan by Brendan Fitzpatrick (135)
Watercolour Prize Sponsored by the Errigle Inn
The Pickaxe by Barbara Allen (4)
Original Vision Prize Sponsored by ArtTalks: ArtWalks
Curio by Sarah Cathers (60)
Tyrone Guthrie Residency Award for an artist from Northern Ireland working in any medium
Jennifer by Stephen Johnston (195)
Rowel Friers Perpetual Trophy sponsored by Bewley's Ltd

Tinaby Heidi Wickham (418)
136th Annual Exhibition Prize Winners 2017
RUA perpetual gold medal prize for a work by a member of the Academy sponsored by NIAVAC
Recipient: Elizabeth Magill RUA for Goat Song
RUA perpetual silver medal prize for a work by a non–member of the Academy sponsored by
Tom Caldwell Installations
Recipient: James Murphy for Everyday – video
RUA perpetual bronze medal prize for a work by a full–time student sponsored by Kriterion Conservation Architects
Recipient: Natasza Cetner for The Three Tales from Alexandria – Animation
Drawing Prize sponsored by BradburyART
Recipient: Sorca O'Farrell for Repose
The Conor Prize for a figurative work in any media sponsored by Café Conor
Recipient: Cara Gordon for Fix you
Paul Henry landscape prize sponsored by Gormley's Fine Art
Recipient: Dave Madigan for on the beach (2)
Irish News prize for awork depicting the theme of Ireland today
Recipient: John Coll for Seamus Heaney's Spade
KPMG Young Artist Award
Recipient: Grace Press for Boxing Hares
Mullan Gallery Prizefor the best sculpture
Recipient: Catherine Greene for Remnant
Printmaking prize sponsored by Nicholson Bass
Recipient: Margaret Irwin West for Famine Soup Cauldron Revisited
Portrait prize sponsored by Ross's Fine Art Auctioneers & Valuers
Recipient: Ian Cumberland for Daydreaming
Original vision prize sponsored by Robinson McIlwaine Architects
Recipient: Alberto Balletti for Over Confidence
The Watercolour Prize sponsored by the Errigle Inn
Recipient: John Cooney for Furtive
Tyrone Guthrie Residency Award for an artist from Northern Ireland working in any medium
Recipient: Zoe Murdoch for Revelation
135th Annual Exhibition Prize Winners 2016
RUA Perpetual Gold Medal Prize for the best work by a member of the Academy sponsored by NIAVAC
Recipient: Colin Watson ARUA, Boys Playing on a Cliff Top
RUA Perpetual Silver Medal Prize for the best work by a non–member of the Academy sponsored by Tom Caldwell Installations
Recipient: Alison Kay, Heeled Pale Green Wedge Form with Side Opening
RUA Bronze Medal Prize for a student work sponsored by Kriterion Conservation Architects
Recipient: Tara Johnston, Powder Bombs Series I
KPMG Young Artist Award
Recipient: Stephen Johnston, Cake in Jar
Conor Prize for a figurative work in any media sponsored by Café Conor
Recipient: Francis O Toole, One for Sorrow
Drawing Prize sponsored by BradburyART
Recipient: Gillian Cullen, Bound
Irish News Prize for a work depicting the theme of Ireland Today
Recipient: Laurence O Toole, A Prayer to Saint Apprehension
Mullan Gallery Prize for the best sculpture
Recipient: Deborah Brown, The Visitor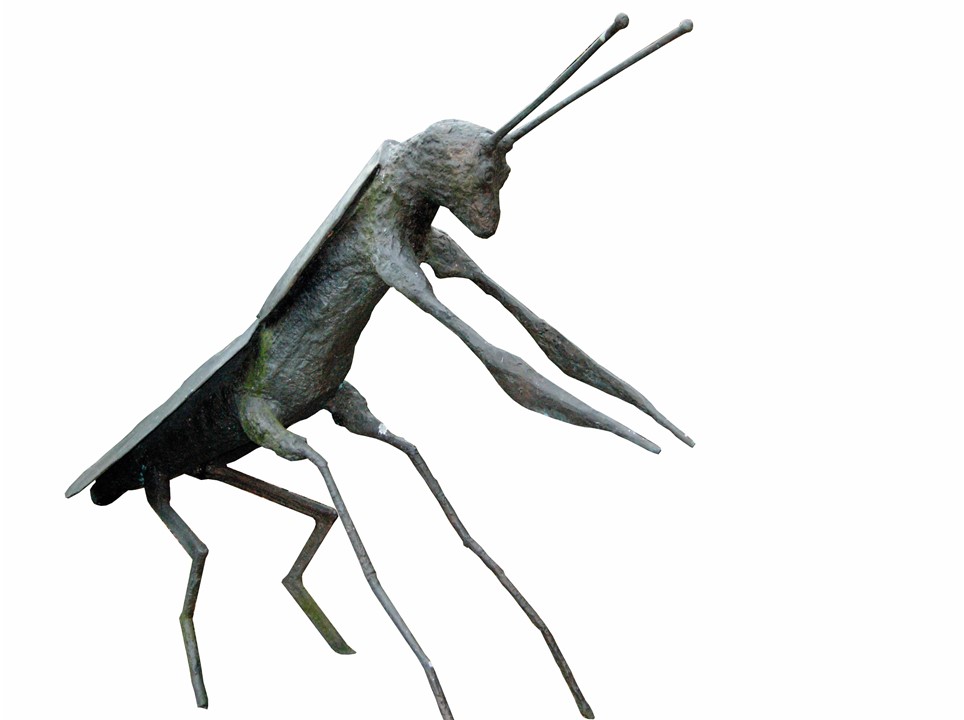 Nicholson Bass Printmaking Prize
Recipient: Margaret Mannion Kallen, Not a Walk in the Park
Paul Henry Landscape Prize sponsored by Gormley's Fine Art
Recipient: Simon McWilliams, Botanical Gardens, Dublin
Portrait Prize sponsored by Ross's Fine Art Auctioneers & Valuers
Recipient: Jackie Edwards, The Heart that Asks
Original Vision Prize sponsored by Robinson McIlwaine Architects
Recipient: Christine Campbell, Escape
Watercolour Prize sponsored by The Errigle Inn
Recipient: Daniel Dowling ARUA, Bagáiste
Tyrone Guthrie Residency Award for an artist from Northern Ireland working in any medium
Recipient: Jennifer Trouton RUA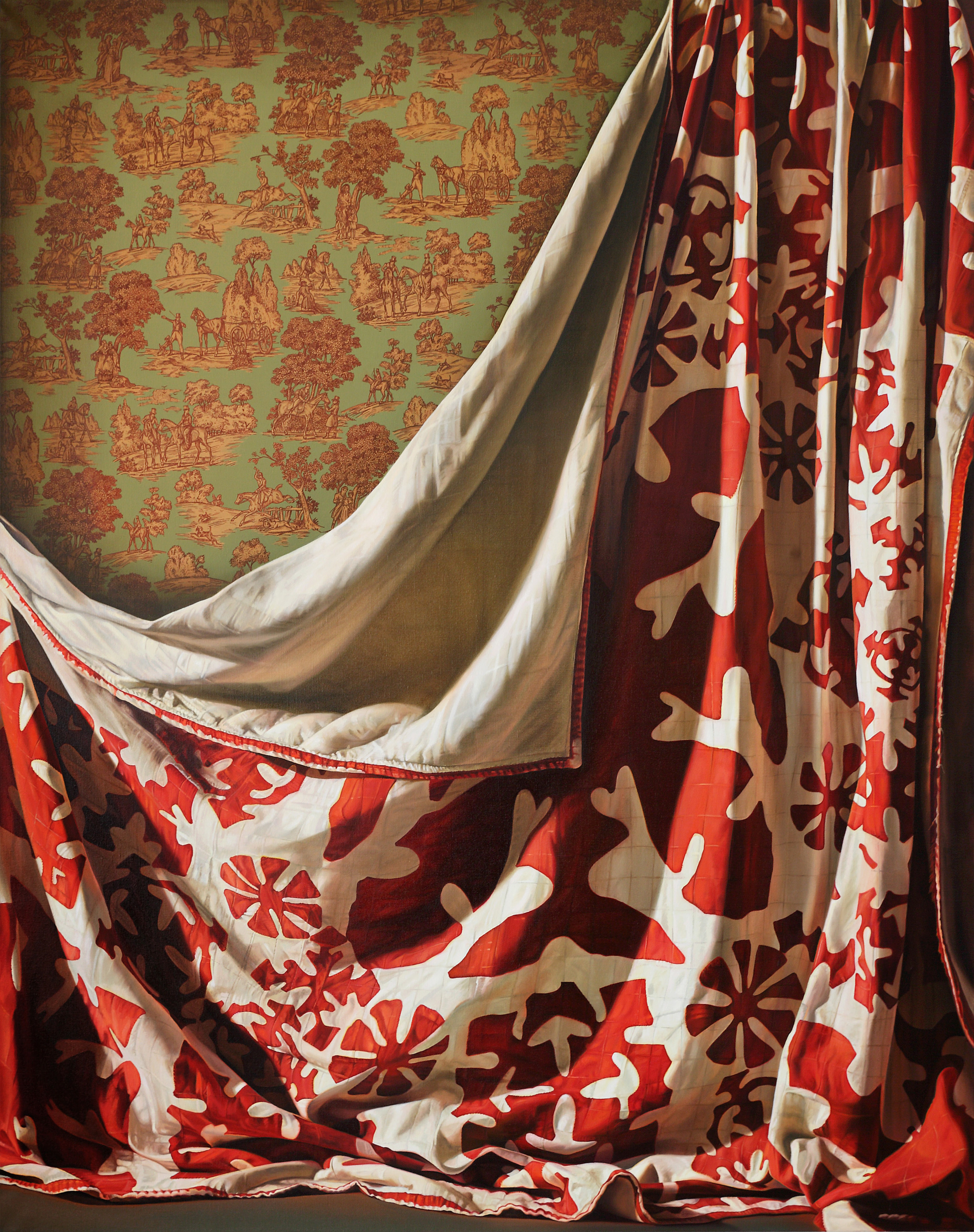 Rowel Friers Perpetual Trophy sponsored by Bewley's Ltd
Recipient: Gillian Cullen, Bound