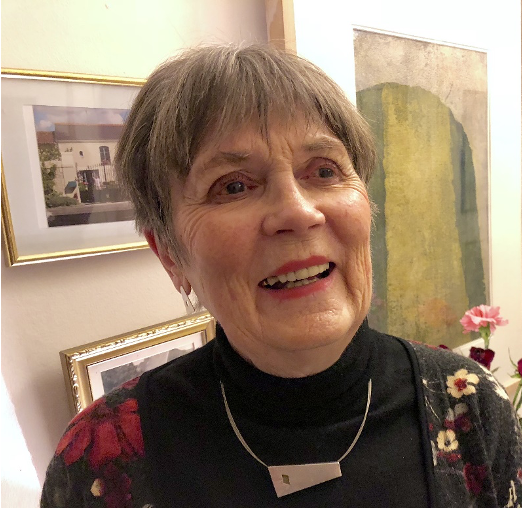 Jean Duncan (1933-2018)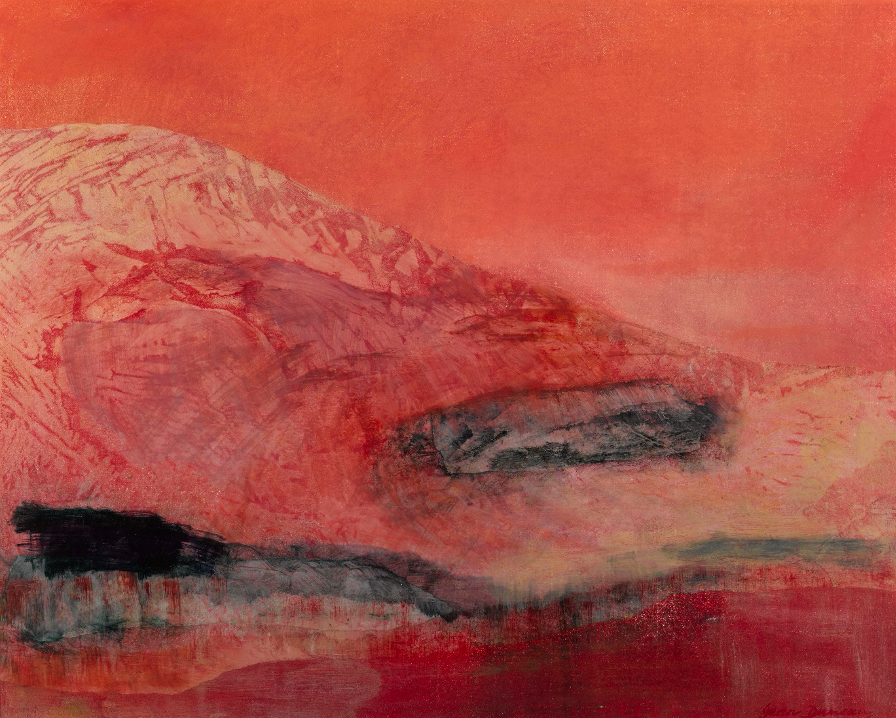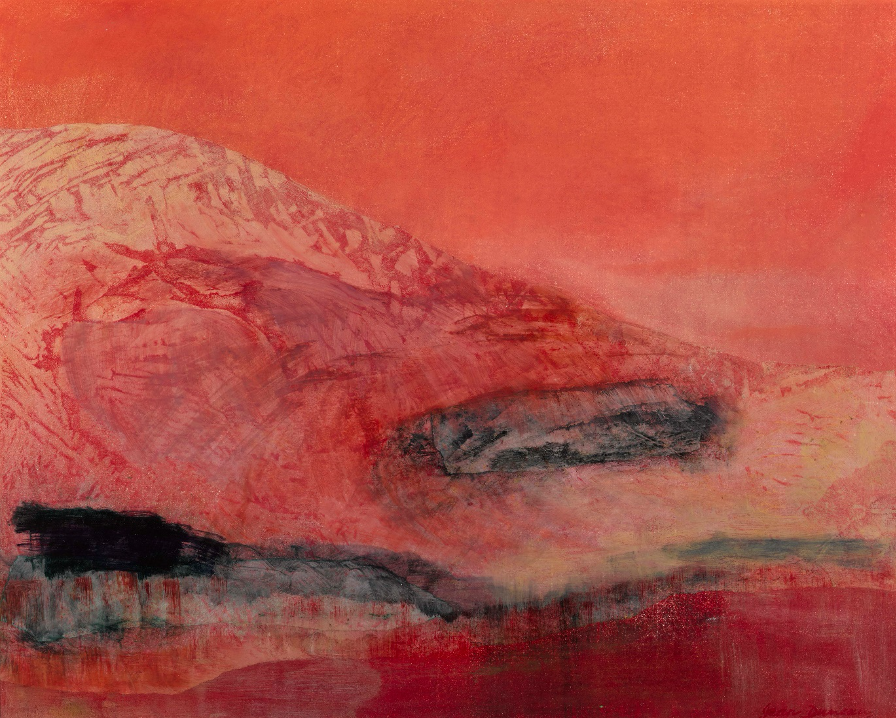 Jean Isobel Duncan (nee Fraser) was born in 1933 in Edinburgh. Studying at Edinburgh School of Art, she met her husband, Roderick, and together for a period of over 63 years, they made a major impact on the art scene wherever they lived.
Jean loved painting and continued this through the early years of their marriage. Children followed over the next 7 years, and this time was documented by paintings, many of them of the children. For Jean, her art was a necessity; a way of keeping herself sane.
She also loved teaching, and became a part-time art teacher at Bloomfield School for Girls. Aged 46, she studied printmaking at the Ulster Polytechnic Art and Design Centre. There she met her great friend Margaret Arthur, and together they started the Seacourt Print workshop, still continuing successfully to this day.
Jean's paintings and prints have been widely exhibited in Ireland, the UK and internationally. She is represented in many private and public collections, including AIB Bank, Bank of Ireland, Arts Council of Northern Ireland, Dundee City Art Gallery and the Department of Culture, Arts and the Gaeltacht
In 1984 she and Roderick received an invitation to run art courses in France and after several years, bought a house, first in the Lot and then the Loire. Dividing their time between Ireland and France, Jean's work reflected her unique perception of these countries and others such as Morocco, Spain and Japan. Much of her later work was based on the landscapes of the West of Ireland.
When elected to the Royal Ulster Academy in 1994, Jean was working on The Protecting Veil, her series of etchings and projected images based on music by John Taverner. This was followed in 1998 by Still Dancers, based on composer Piers Hellawell's The Still Dancers.
In 2002, Jean and composer Deirdre McKay worked in collaboration on "The Fly" based on William Blake's Songs of Experience and in 2005 they collaborated again on "A Pale Yellow Sky". That same year Jean won the Jury Award, Tokyo International Mini-Print Triennial and in 2007 her exhibition, "A Pale Yellow Sky – Reflections on a Visit to Japan" was opened in Dublin by the Japanese Ambassador.
Liz Baird described Jean's collaborative work in a Belfast Telegraph article (25/03/05) –
"The results combine ethereal music, produced by the harp, with refined, sparse imagery, which together create an intense, almost palpable, calmness.
There is a very real sense of oneness between the three elements – the words, the images and the music. As Jean says, "both of our media used the same vocabulary – balance, colour, timbre, tone, texture and harmony . . ."
A final move to York to be nearer family meant leaving N. Ireland. Jean continued to work, albeit in a smaller studio, developing her West of Ireland series and exploring new ideas for as long as she was able.
She is survived by her 4 children, Jane, Alastair, Simon and Anna, and 8 grandchildren.